Τ
he stone swirled and created "Kastraki" replica of medieval and Byzantine castles. He erected turrets and ramparts, stairs and terraces, to accommodate magical dreams, which stem from the position, the view, the warmth of the stone, the drink, the music and our hospitality.
The ancient Greek amphitheater, with the stone seats, the drum (circular performance space), the stone thrones and the statues of the gods, makes a deep and unforgettable impression on our guests. Here the theater acquires multiple uses, it is a space for events, concerts, happenings and also a seating area for the bar.
Spectacular drinks in the most relaxing atmosphere
Our cellar includes wines from Messinia, the Peloponnese and the whole of Greece.

An important destination for food and cocktail lovers!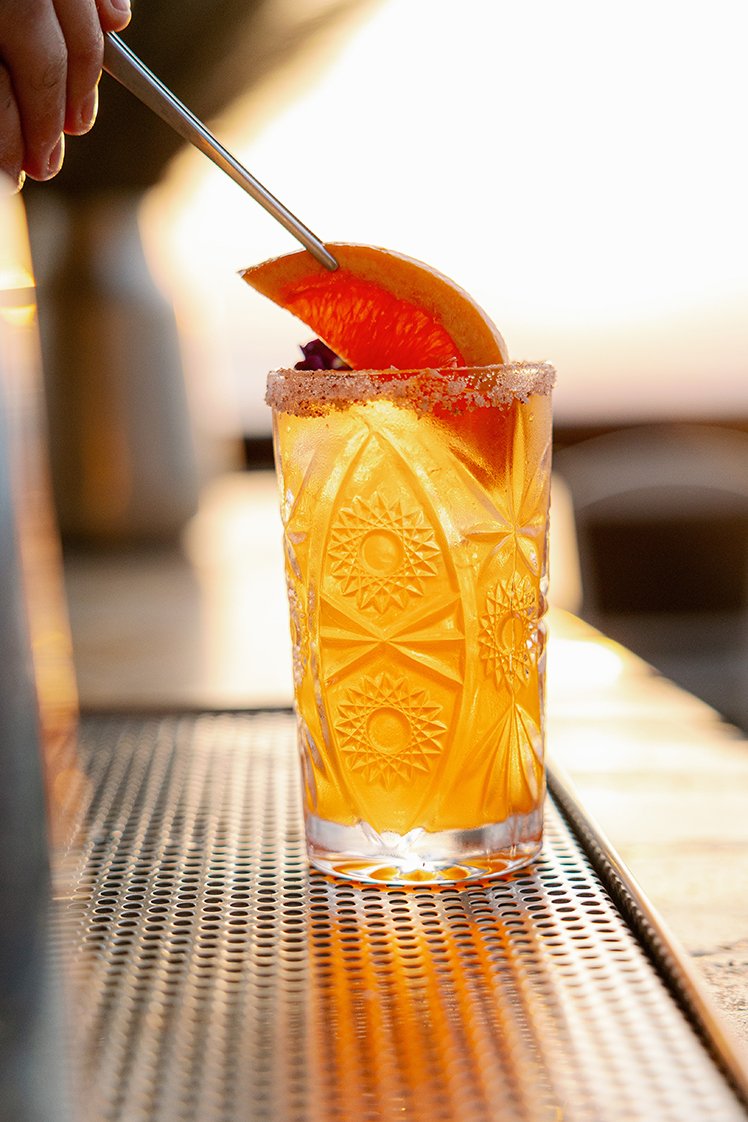 We serve the culture and taste of Messinia with a creative, modern twist.
Explore the flavors and aromas of Messinia by tasting our world-renowned culinary offerings - inspired by legendary natural local products and unique local delicacies. Kastraki Meteoro is proud to offer traditional dishes with a history and identity shaped by the rich culinary culture of Kalamata and new and exciting interpretations of Mediterranean cuisine.
Explore local Greek cuisine